Warmer Water Attracts Algae, Alienates Tourism
A blue-green algae outbreak stalled Mississippi Coast tourism in the summer of 2019, leaving many waiting to see if the blooms return.  
The algae, which can cause rashes, nausea and diarrhea, clogged the coastline during the peak months for hotel, casino, restaurant and other seaside enterprises. Some algae also produce a stench. Warning signs went up all along scenic U.S. 90 telling people not to go near the water. It wasn't until October that the shores were opened again.  
The cause is uncertain. "We think the opening of the Bonnet Carré not only provided a pathway for algae to get to our warm water but allowed it to bloom in numbers that would not be impacted by the higher salinity water," Joe Jewell, director of fisheries for the Mississippi Department of Marine Resources office in Biloxi, told the The Sun Herald newspaper in September. "We agree the only thing that will disperse them is the cold water." 
The Bonnet Carré was built in the 1930s between the Mississippi River and Lake Pontchartrain just north of New Orleans. The idea was to keep the river from permanently diverting away from the important ports of New Orleans and into the brackish and saltwater lake, but the U.S. Army Corps of Engineers' operational plan also calls for the spillway gates to be opened if New Orleans is threatened by flooding. The gates were opened for extensive periods in 2019.  
Boating and fishing offshore in Mississippi waters was largely unaffected by the algae bloom itself and, when processed, the water was safe for consumption," the Mississippi Department of Environmental Quality reported. However, perception is reality and tourists have choices. Reporting any contact with the water to be hazardous was enough to force thousands to change their plans. In August, the MDEQ estimated hotel occupancy loses alone for June and July at approximately $4.1 million. At an average of $100 per night, that would translate to 41,000 room nights less than an average summer. Those who opted to avoid the Mississippi Gulf Coast also did not shop there, dine in any restaurants or gamble at any of the coast's 12 major casinos. There were layoffs and other job losses, but precise linkage was impossible due to a parallel drop in seafood production. 
The summer of 2019 saw the Gulf of Mexico's water the warmest recorded since data-keeping began over a century ago. According to the National Oceanic and Atmospheric Administration's global climate report, the Gulf's temperature was more than 2 degrees above average.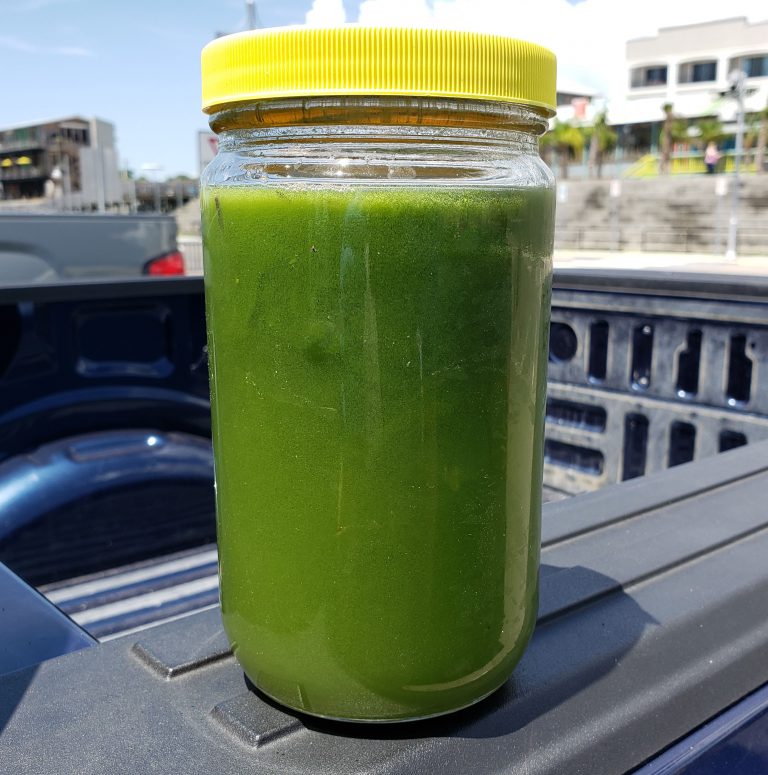 Credit: MDEQ Photo
Blue-green algae collected off the Mississippi Gulf Coast in 2019.