2C Mississippi Offers, Encourages Climate Education
While climate change impacts Mississippi in many different ways, it is often hard for policy change to occur when there is little education on the subject or opportunities for action available in the state. Dominika Parry is the founding president of 2C Mississippi, a climate-conscious organization that is committed to helping Mississippi become "climate kind" by working to increase climate education and action. 
"When I came to Mississippi seven years ago I had trouble finding organizations that would be interested in my line of work," Parry said.  "So, I started exploring other options. I started consulting nationally and it made me realize how Mississippi differs from the rest of the country with respect to approaches to climate change and climate education." 
After working with areas in the Lower Mississippi River estimating the cost and benefits of changes in the river and realizing the lack of acknowledgment for how climate change is currently affecting the state, Parry decided to take matters into her own hands. 
"I decided that if no one is going to work on climate change in Mississippi or talk about it openly then I will," she said. 
She started by working with the Citizens' Climate Lobby, an organization that focuses on national policies to address climate change by voicing concerns to local and national representatives. After working with the organization on a national level she then worked to create chapters of it throughout Mississippi. She serves as the chapters' state coordinator. While this was a rewarding start, it pointed out a clear hole which was education.  
"People in Mississippi, even those who wanted to be active and do something about climate change, didn't really have much knowledge about what it was, what the damages from it are, how it's caused and what it's related to," said Parry. "So, we needed to step up and provide education to them." 
With this realization, she decided to start her own organization. 
"I started 2C Mississippi, as in 2 degrees Celsius, which is the goal of the Paris Agreement," said Parry. "I hope that the name is obvious to people who are environmentalists, but if not, it will prompt them to ask what it means, and I can explain what the Paris Agreement is."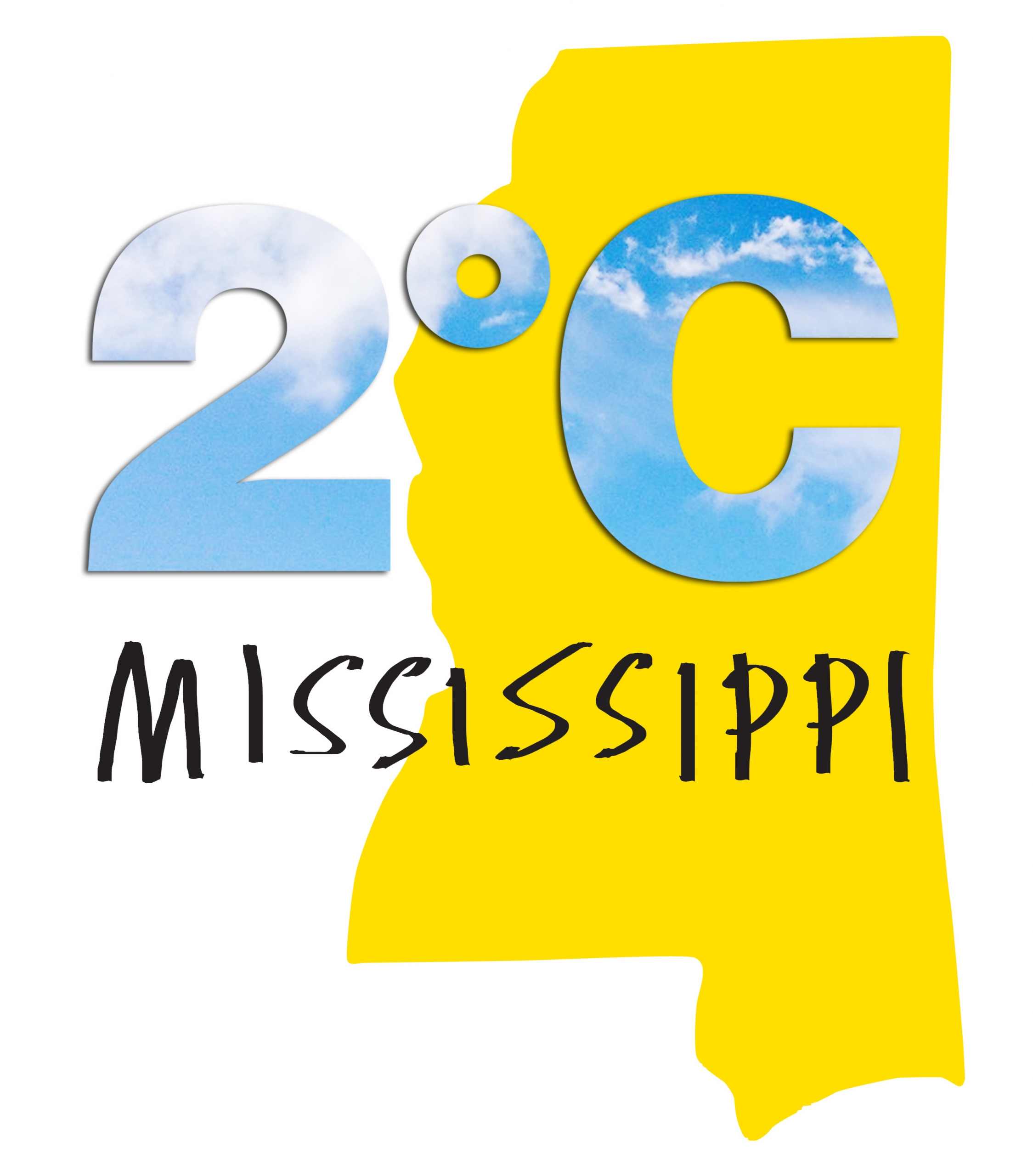 2C Mississippi has one main goal which the organization approaches from two sides: education and action. Education is an important tool in continuing the conversation about climate change. Recently the organization has developed a climate science curriculum that can be used in schools across Mississippi and is fully aligned with the new standards from the Mississippi Department of Education. 
"We realized that this issue is very politicized and often audiences that want to listen to us have already decided that climate change is an issue and want to do something about it, but we wanted to figure out how we can talk about it across the aisle," Parry said. "So, we came up with an audience that does not have a political preference, which is children.  We had two wonderful high school teachers help us write a climate science curriculum that can be adapted to both private and public schools. We also offer teacher workshops and financial aid for supplies in order to help provide these lessons." 
The other branch of their mission is climate action which focuses on working with communities, businesses and municipalities within the state that are interested in implementing climate-kind strategies. Perry admits that the push back against enacting climate laws in Mississippi at a state level has been very large, so working within individual communities has yielded better results. 
"We started working with the city of Jackson last summer," said Parry. "The city had actually mentioned 'climate neutrality' as one of its goals in its new mission statement it released when their new mayor took over, but there were so many other pressing needs that they didn't have the opportunity to work on it. So, we have worked to create a task force made of up a group of organizations and individuals who are interested in supporting those goals. We have members from both sides of the aisle, representatives from the NAACP climate change department, local business owners, physicians and more. Within that we are working on ways to reduce our carbon footprint by accounting for our emissions. We have applied for a new service provided by Google which uses Google Maps to help cities estimate their footprint by calculating traffic emissions and energy used by buildings. We are still on the waiting list but once we get it we will be able to measure our carbon footprint and better work towards making it better. We are also developing a heat preparedness plan. We know that certain temperatures are deadly, and we know that lots of individuals in Jackson, especially in low income areas, die because of heat stroke due to this. We are developing a plan for the city to locate cooling centers; places people can go and spend their day or nights when it gets really hot and an alert system to announce when there would be a heat emergency." 
Perry hopes that in the long run her organization's efforts will help Mississippi realize that becoming more climate kind can be economically beneficial to the state, as well as beneficial to the environment.