Newer Toyota Factory Assembles Cars, Plants Trees and Gardens
Mississippi is home to several large manufacturing plants that employee many of its citizens. One newer plant, however, stands out from the rest in its environmental efforts. While all manufacturers are required to abide by state regulations, the Toyota Mississippi has gone above and beyond to reach a goal of being sustainable and environmentally friendly in keeping with corporate goals. When built in 2011, the Blue Springs plant was set apart to be an eco-friendly model plant, and its efforts are ongoing. 
Sean McCarthy is one of two senior environmental specialists who work for the plant about 14 miles west of Tupelo, one of the larger cities in North Mississippi. His main job is to keep the plant in compliance with state regulations. He explained some of the ways that the Blue Springs plant is working toward Toyota's environmental goals. 
"We have some of the newest technology which helps us a lot," McCarthy said. "For example, our painting process has changed. Instead of the old method which would involve spraying on a primer then sending the car through an oven to bake it on, then spraying color then baking again, we instead use a water-based paint applied in a continuous burst and then send the car through a heated flash zone which only has to heat up to 200 degrees.  This saves a lot of energy since we don't have to use as much heat and we don't have to operate two ovens." 
McCarthy explained that the plant, which employs 1,740 workers and produced 157,000 vehicles in 2019, is always looking for opportunities to reduce its emissions and energy usage. One way is through eliminating "non-production energy." This means powering down all non-essential equipment during off shifts in order to avoid wasting resources. As a company, Toyota strives to be zero waste at all of its facilities, meaning plants do not normally send their waste to landfills. In Mississippi, however, due to a county ordinance Toyota is required to send waste that can't be recycled on site to the local landfill. Despite this, the plant attempts to recycle as much as it can.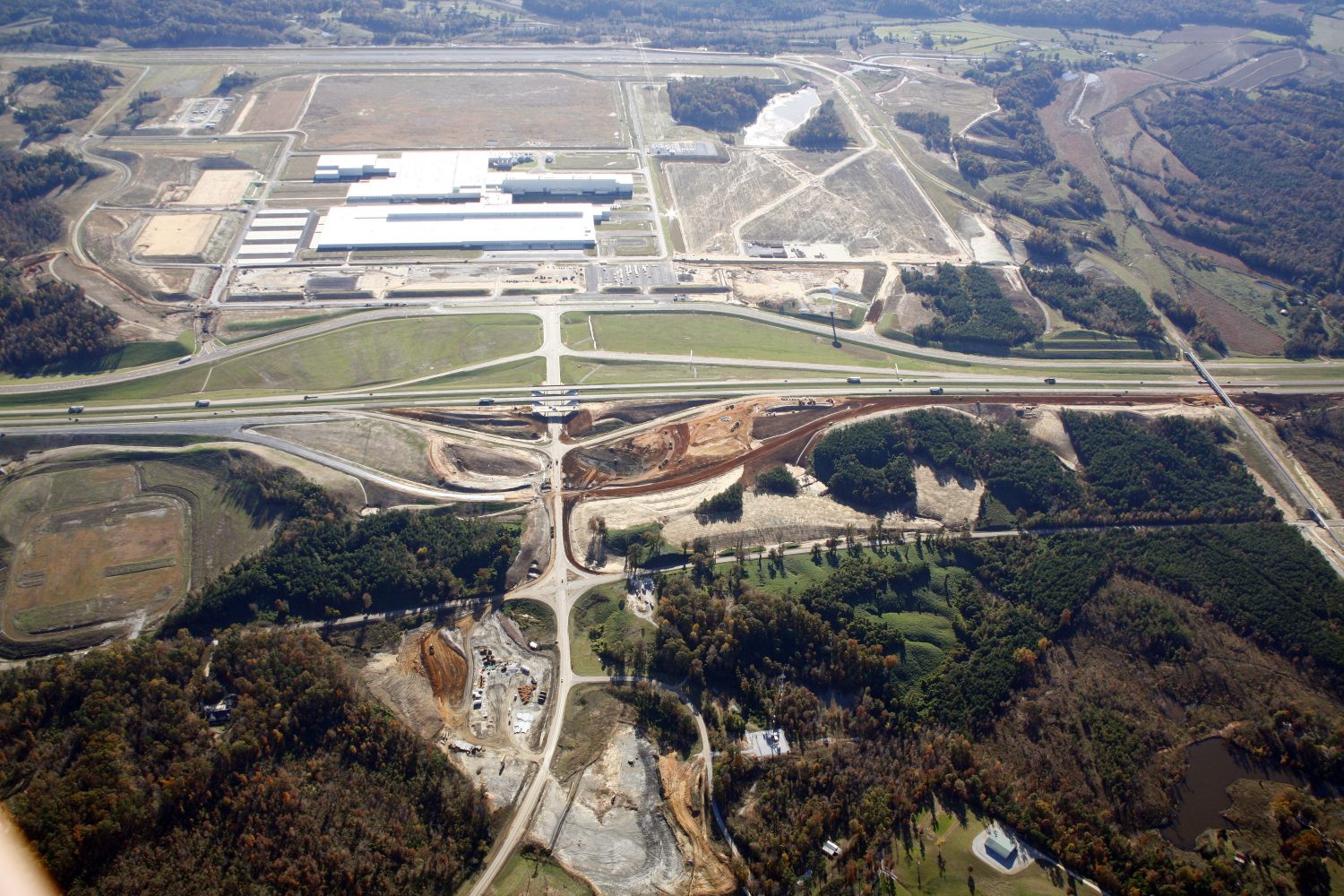 Toyota Newsroom
The plant was also designed to avoid wasted space. "We have a very small footprint compared to other Toyota plants," McCarthy said. "Here we have only about 2 million square feet under roof.  Of course, here we only make one car (the Corolla) so it's easier for us to be a smaller plant." 
In addition to the plant's design, Toyota Mississippi performs conservation work within the community. Most recently a team of workers and volunteers planted 2,050 trees in an open field near the plant, but their effort have gone far beyond this.   
"We have planted pollinator gardens near our front parking lot," McCarthy said. "The gardens are full of wildflowers native to Mississippi. We are working with an ecologist at Mississippi State University to help us properly pick the best selection for the native pollinators.  This summer we are also hoping to install several bat boxes to help our native bat population." 
The plant has also gone off–site to do conservation work around the community. In 2013 the Blue Springs plant partnered with a local Boy Scouts of America troop to install 20 wood duck nesting boxes.   
"Each nesting box yields up to 10-15 eggs," McCarthy explained. "The birds have been coming back every year for the past seven years. The year before last we counted over 150 eggs."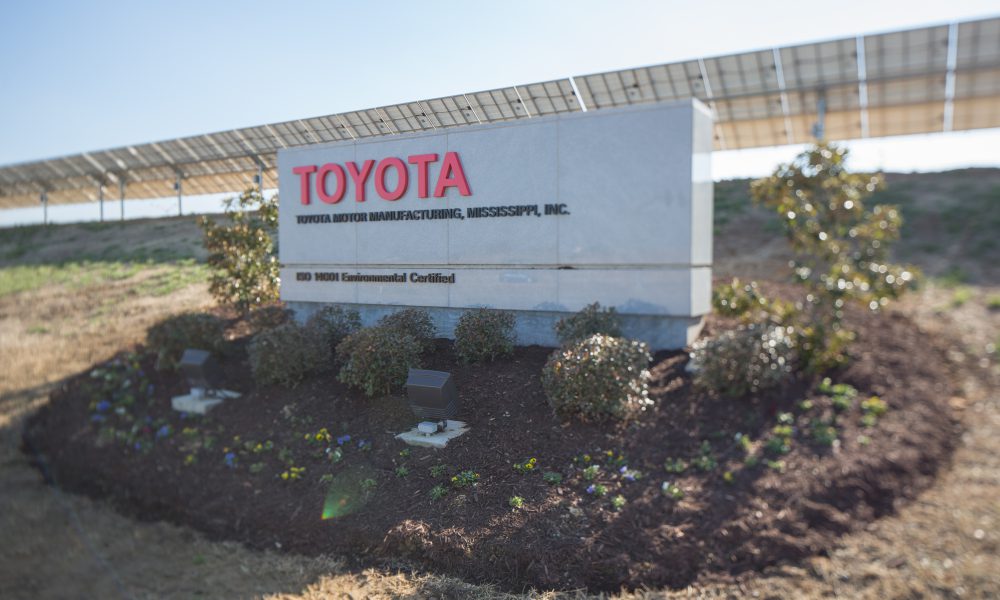 Toyota Newsroom
All of the plant's efforts are in response to Toyota's larger environmental goal.  In October 2015, Toyota announced its goal of the 2050 Environmental Challenge, a six-step challenge to help the company reach its ultimate goal of reducing its environmental impact and getting as close to zero carbon dioxide emissions as possible.   
In addition to its own efforts, the plant hopes to encourage other manufacturers in the state to consider taking measures to become more environmentally friendly. One way they are doing this is by participating in a program called enHance. EnHance was created by the Mississippi Department of Environmental Quality to encourage organizations that participate to commit to environmental improvements. The project provides resources to the organizations that sign up such as providing energy audits in order for them to see where their business or plant has potential improve. 
"A lot of companies mean well but don't have the professionals to truly do their best," McCarthy said. "Smaller companies may not have the ability to hire someone like me whose main job is to focus on environmental problems, and then they look at companies like Toyota which are much larger and have a lot more money and think that it is impossible to become more sustainable. EnHance provides way for them to gain access to resources that can help them realize that most of these changes do not require a tremendous amount of effort or money."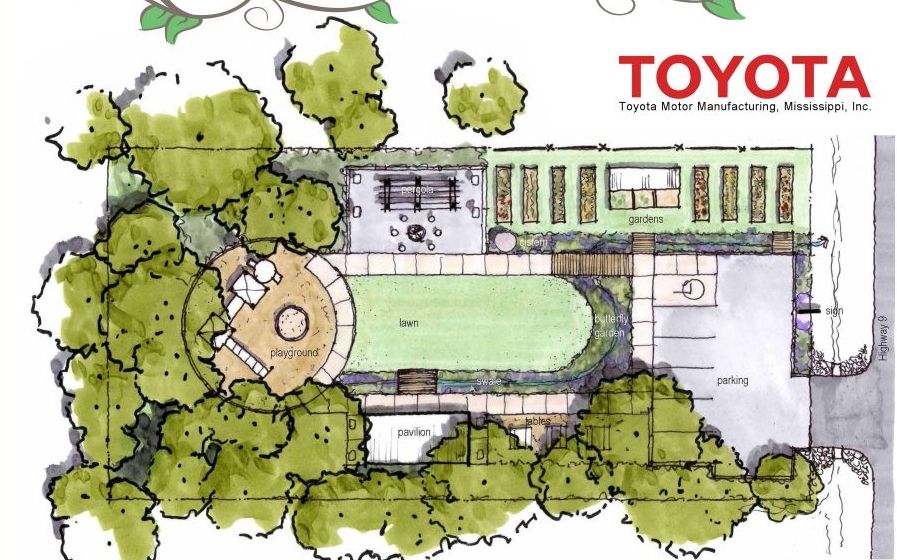 Toyota Newsroom